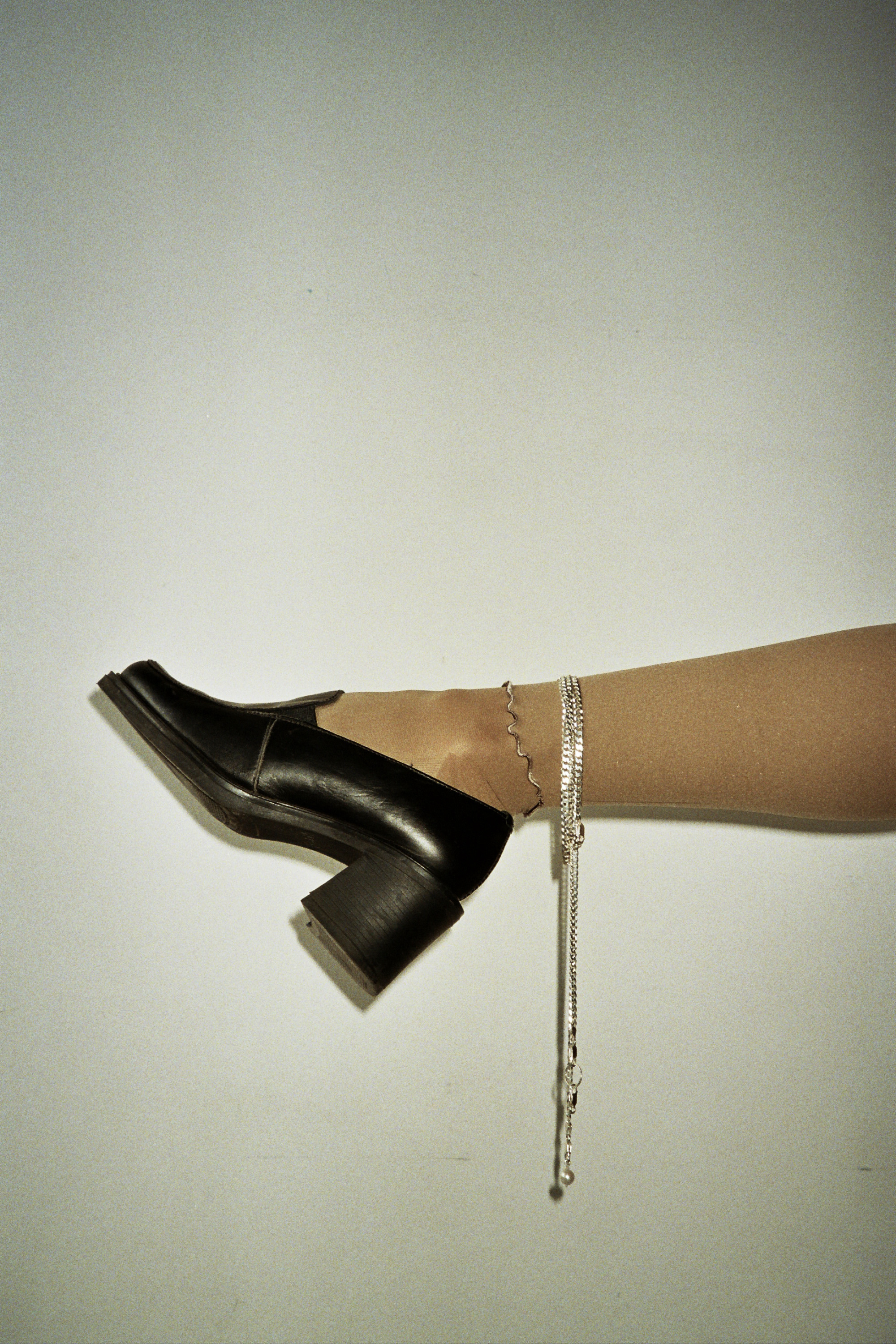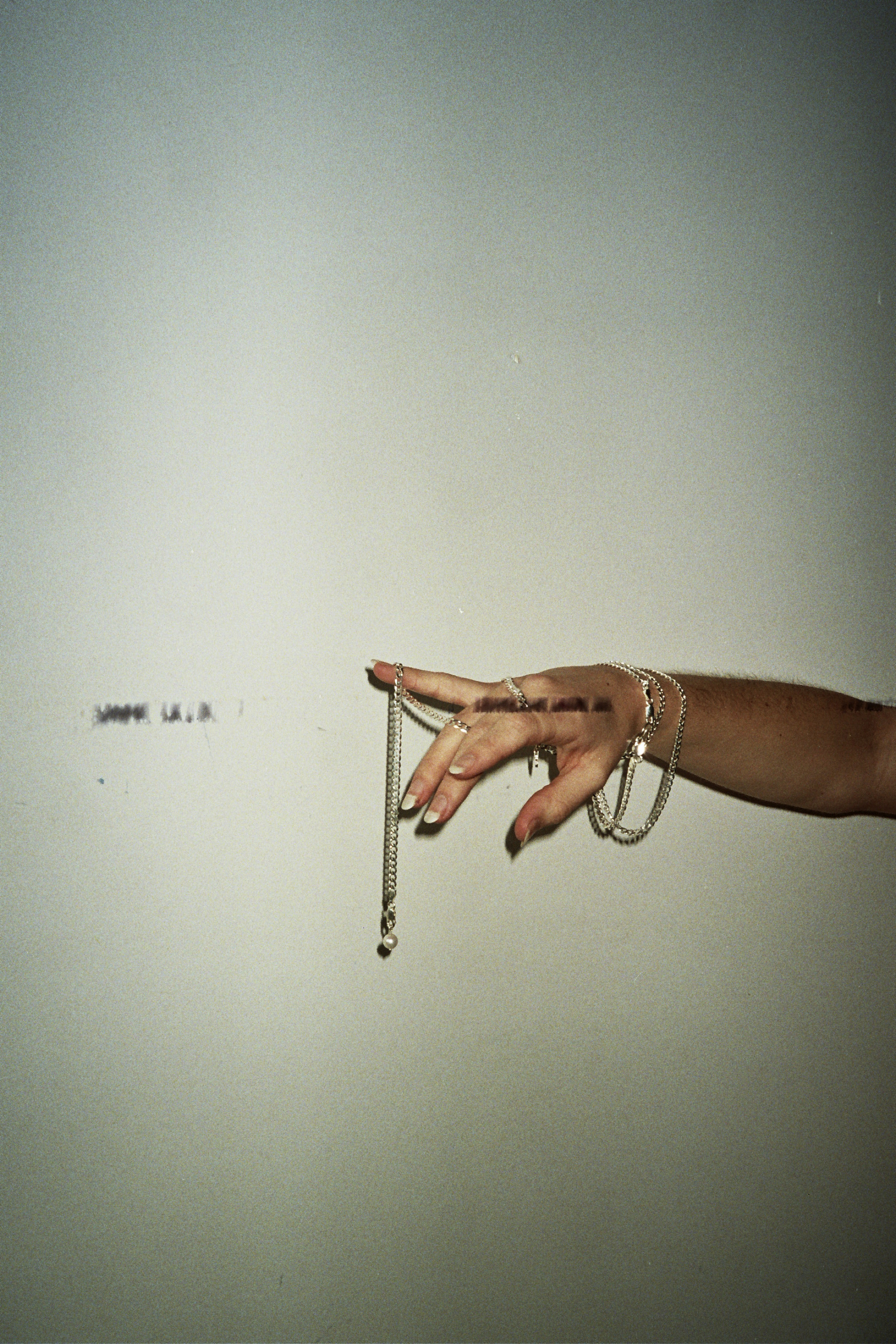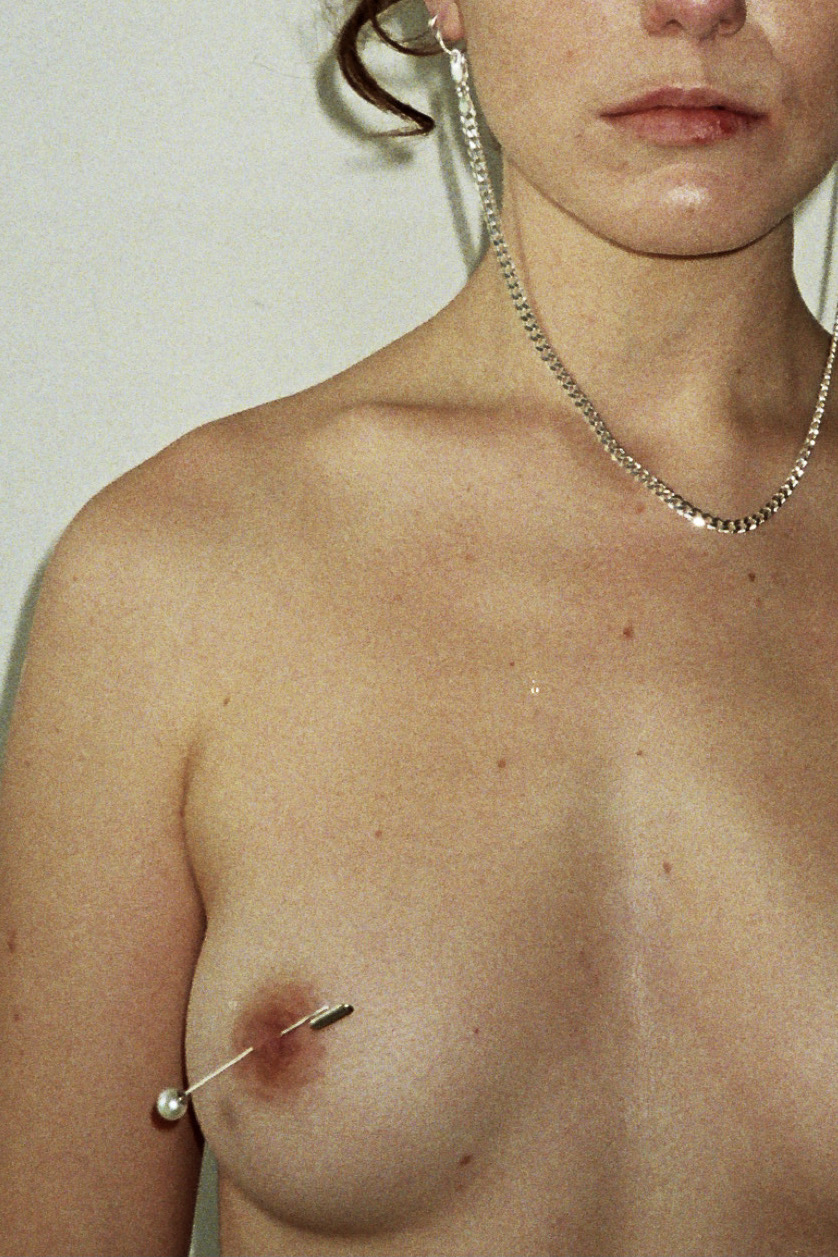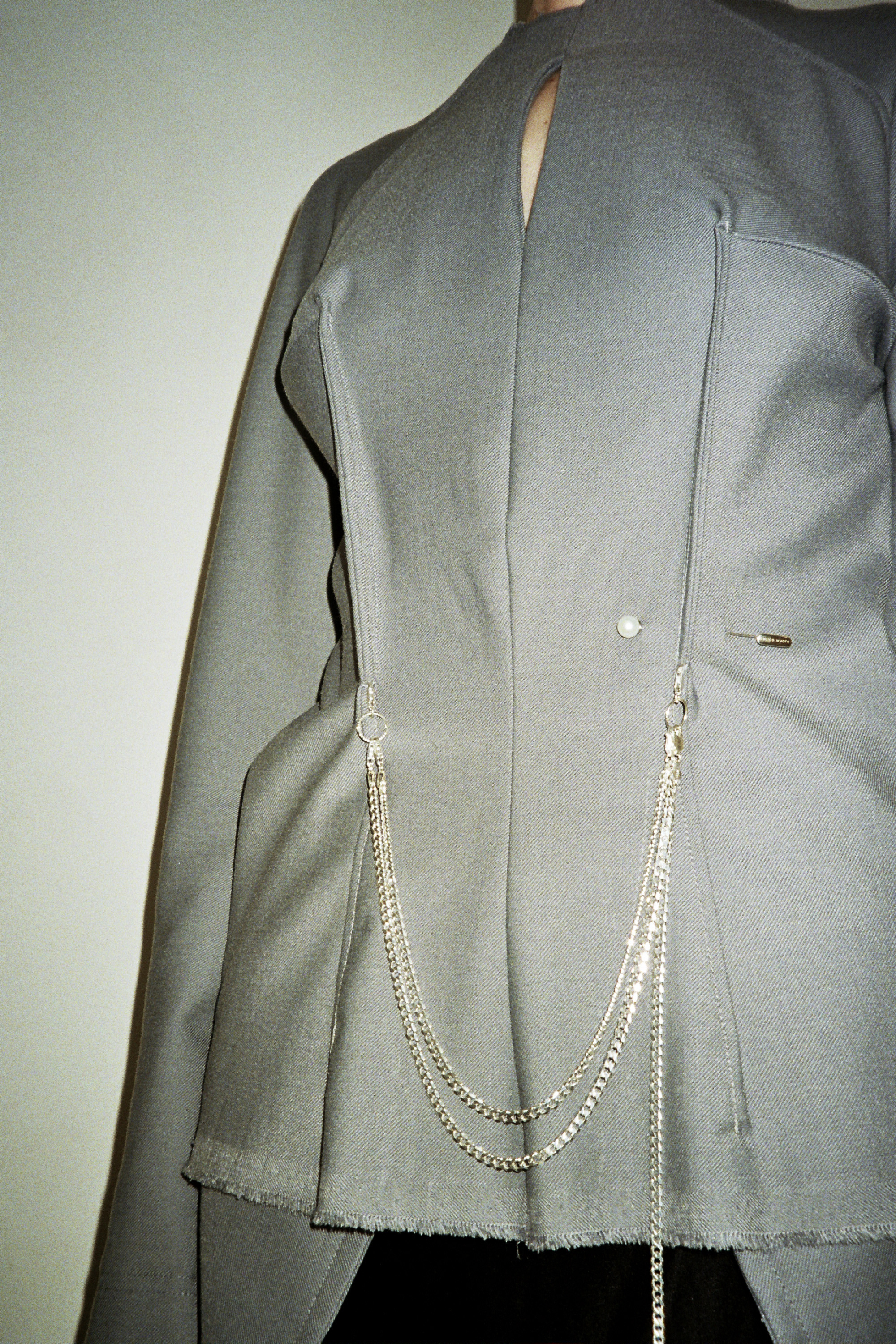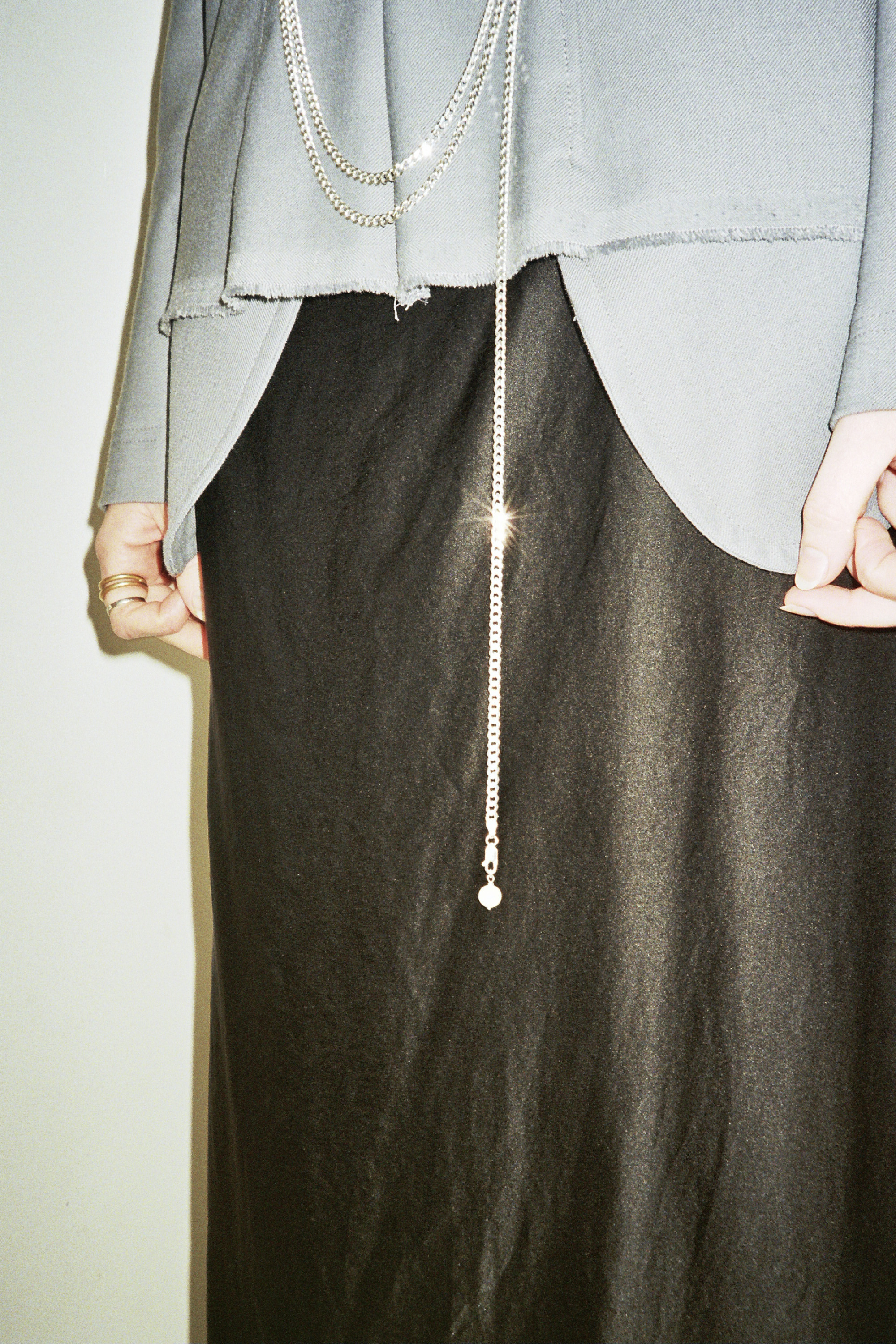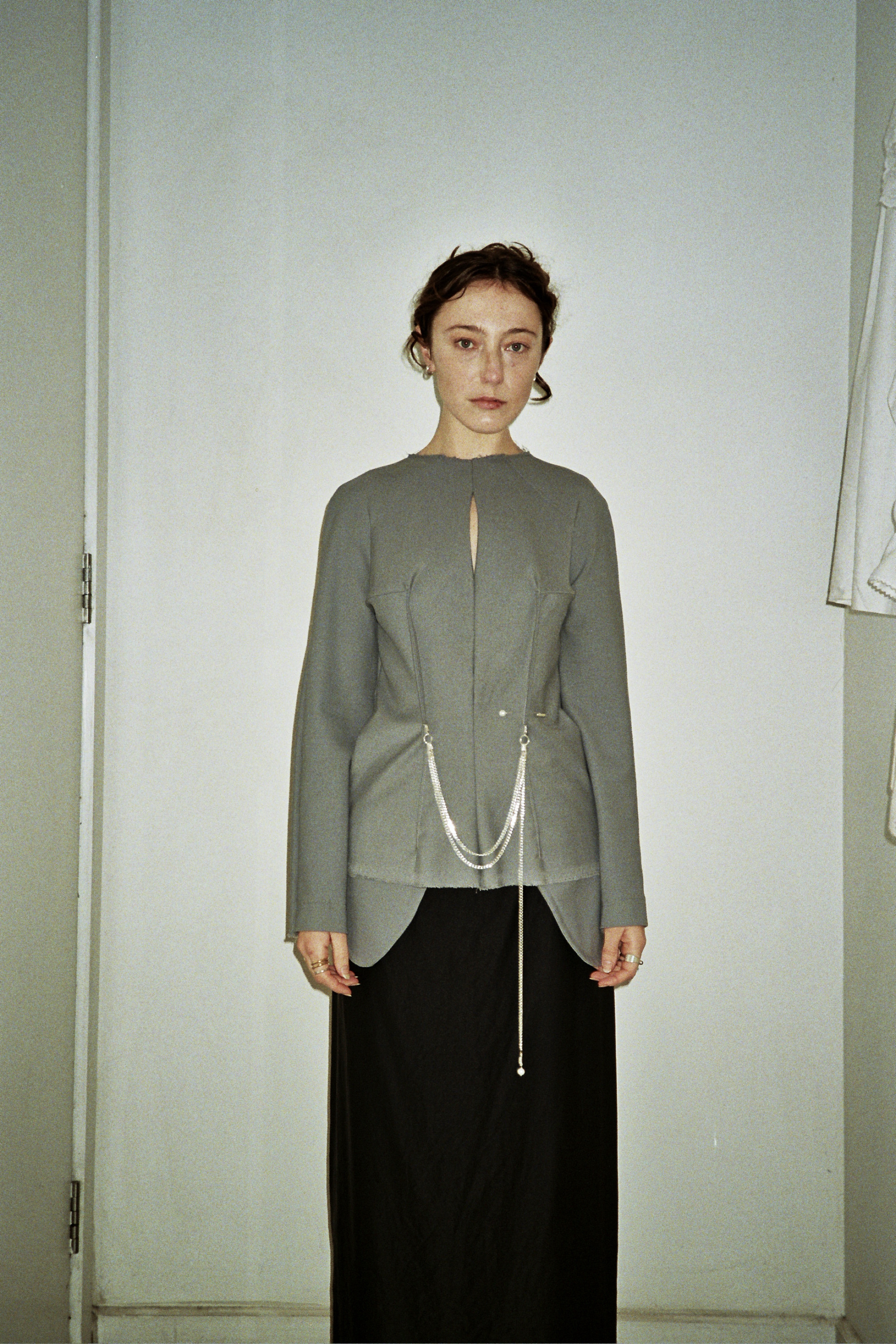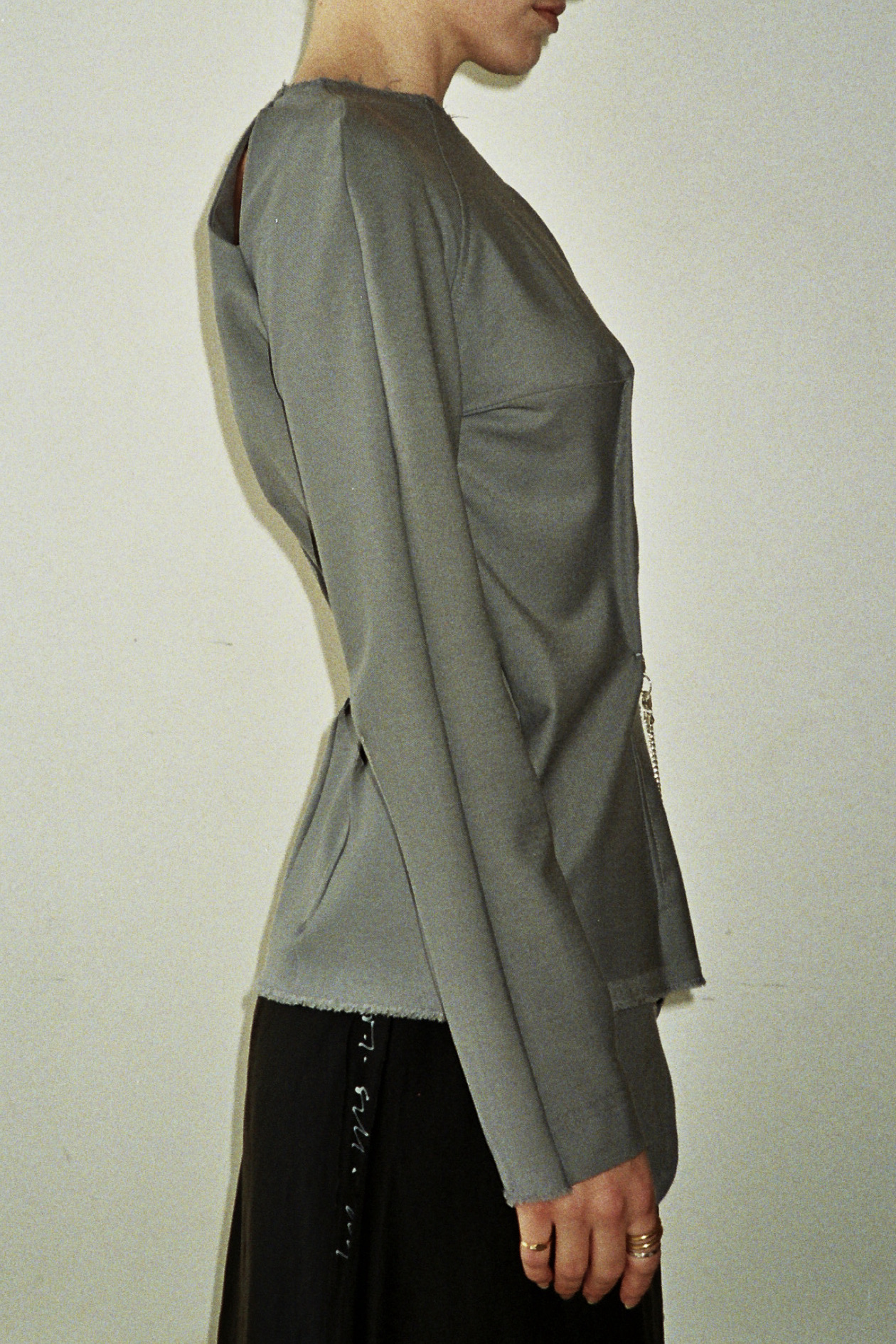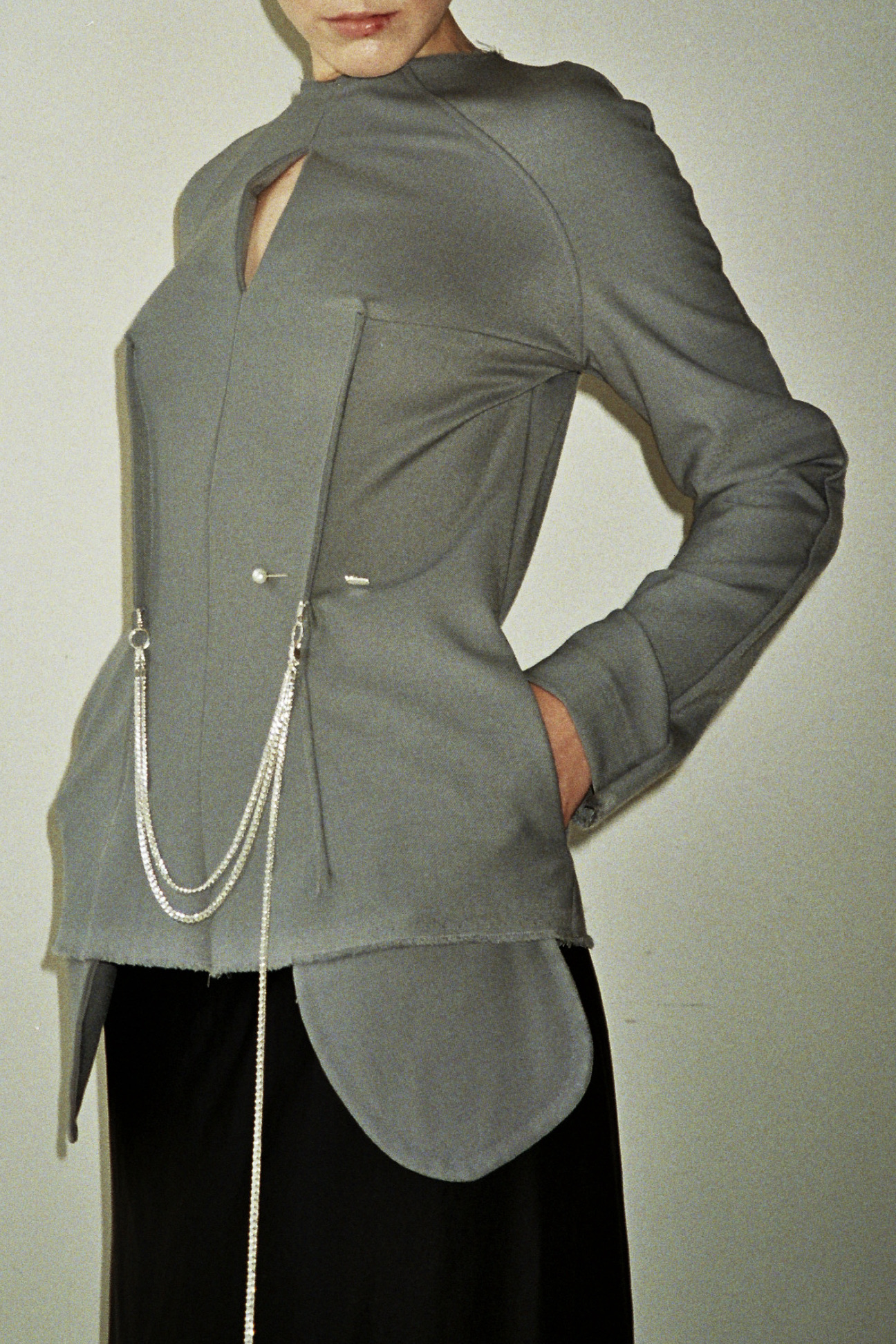 2022 /
incision bodice w/ modular waist chain set,
designed and made in collaboration w/ vincent
talent /
nicola armstrong
/ 008


bodice - $500.00
waist chain set - $270.00
hat pin - $100.00
bodice w/ waist chain set + hat pin - $870.00

[bodice:
deadstock wool, cotton thread, hook + eye ].

[ Waist Chain:
100% recycled 925 sterling silver, recycled + freshwater pearl ].

[ Hat Pin:
100% recycled 925 sterling silver, new freshwater pearl + epoxy resin glue ].


a softly fitted bodice with outter darts, three incisions at the back and one at the centre front body. exposed french seamed side seam pockets to hold the hands and keep them warm.

Modular sterling silver chain set comprised of three chains, set of sleeper earrings, freshwater pearl pendant and a pearl studded logo engraved hat pin to be worn either as an earring or brooch. The chains can be re-configured to be worn as a necklace, earring[s], waist chain, bracelet or anklet.



[ bodice:
dry clean only, please remove silverware first ].

[ silverware:
/ Avoid exposing pearls to extreme heat [eg steaming or ironing].
/ Store jewellery in a dry environment, ideally wrapped in acid free tissue paper or facial tissues.
/ Clean silver using mild dishwashing liquid to restore shine. Silver may be soaked in warm soapy water with dishwashing liquid if discolouration occurs. Store bought, specialty silver jewellery cleaning cloths will be required when the item is unable to be restored with soap water.
/ Clean pearls with a warm, damp cloth avoiding solvents and chemical contact, such as perfume, cleaning products or natural cleaning agents such as oils & vinegar etc ].

Please discard silver at your local refinery or jeweller as it is 100% recyclable and can be reused infinitely.



for order requests, please get in touch via email.