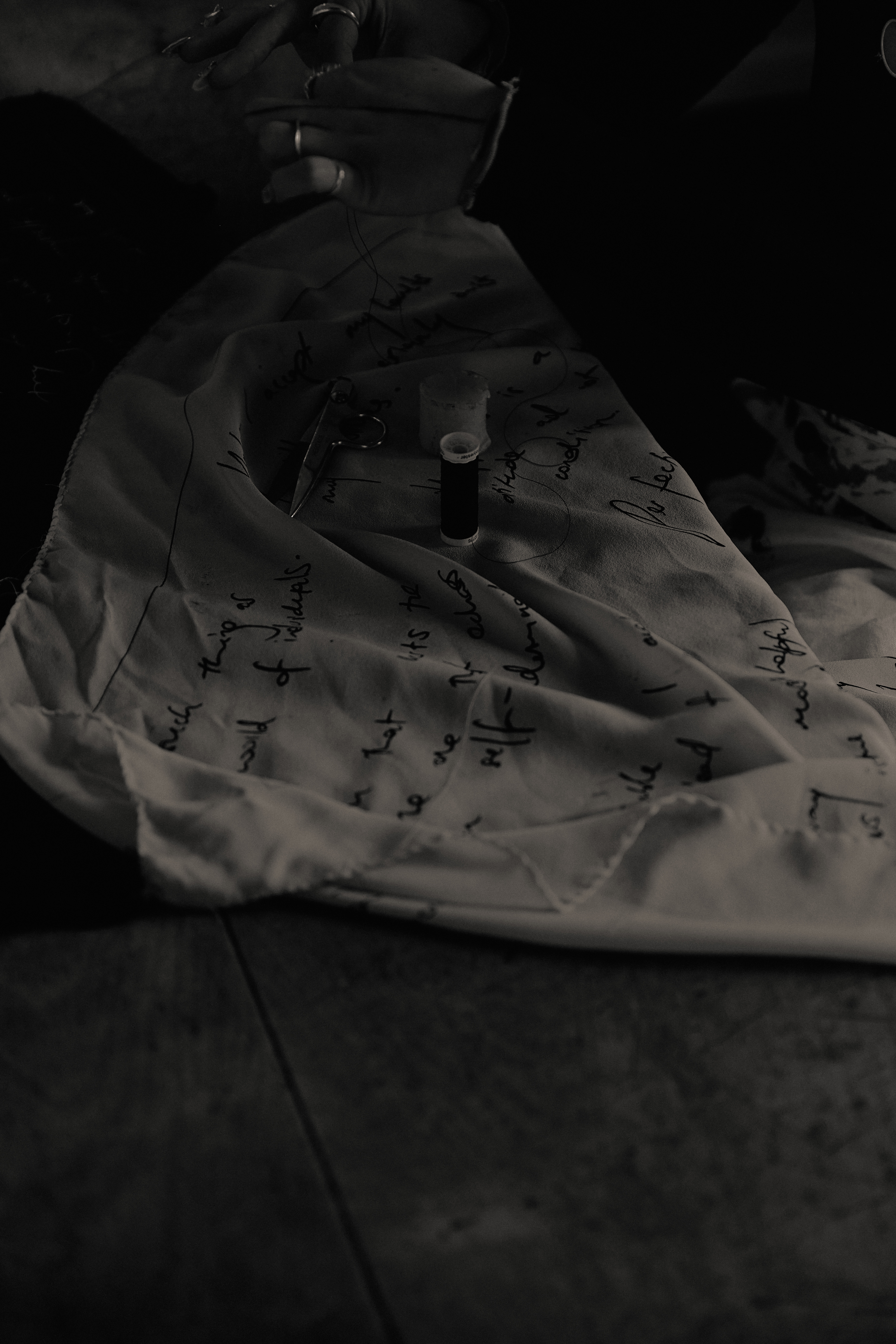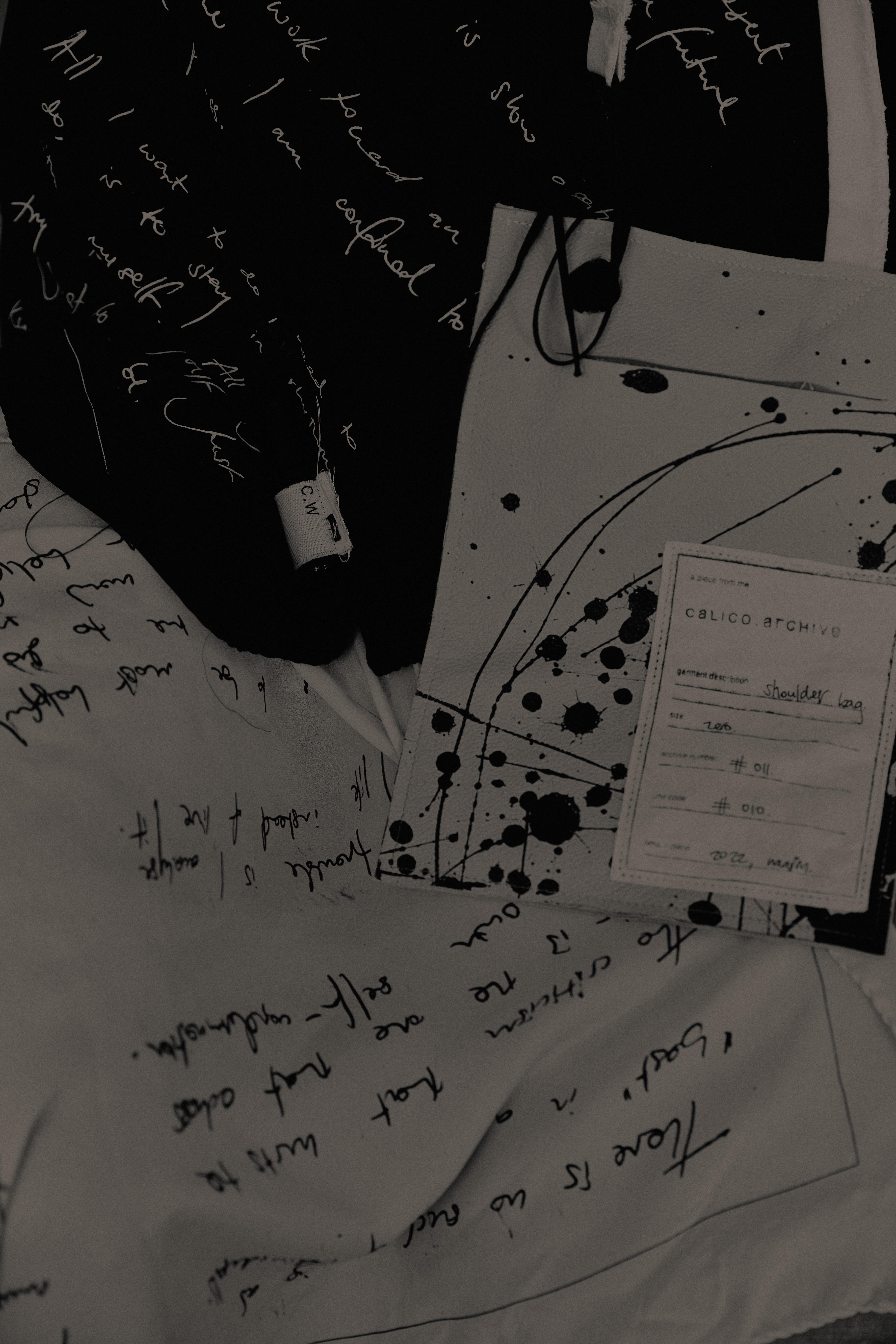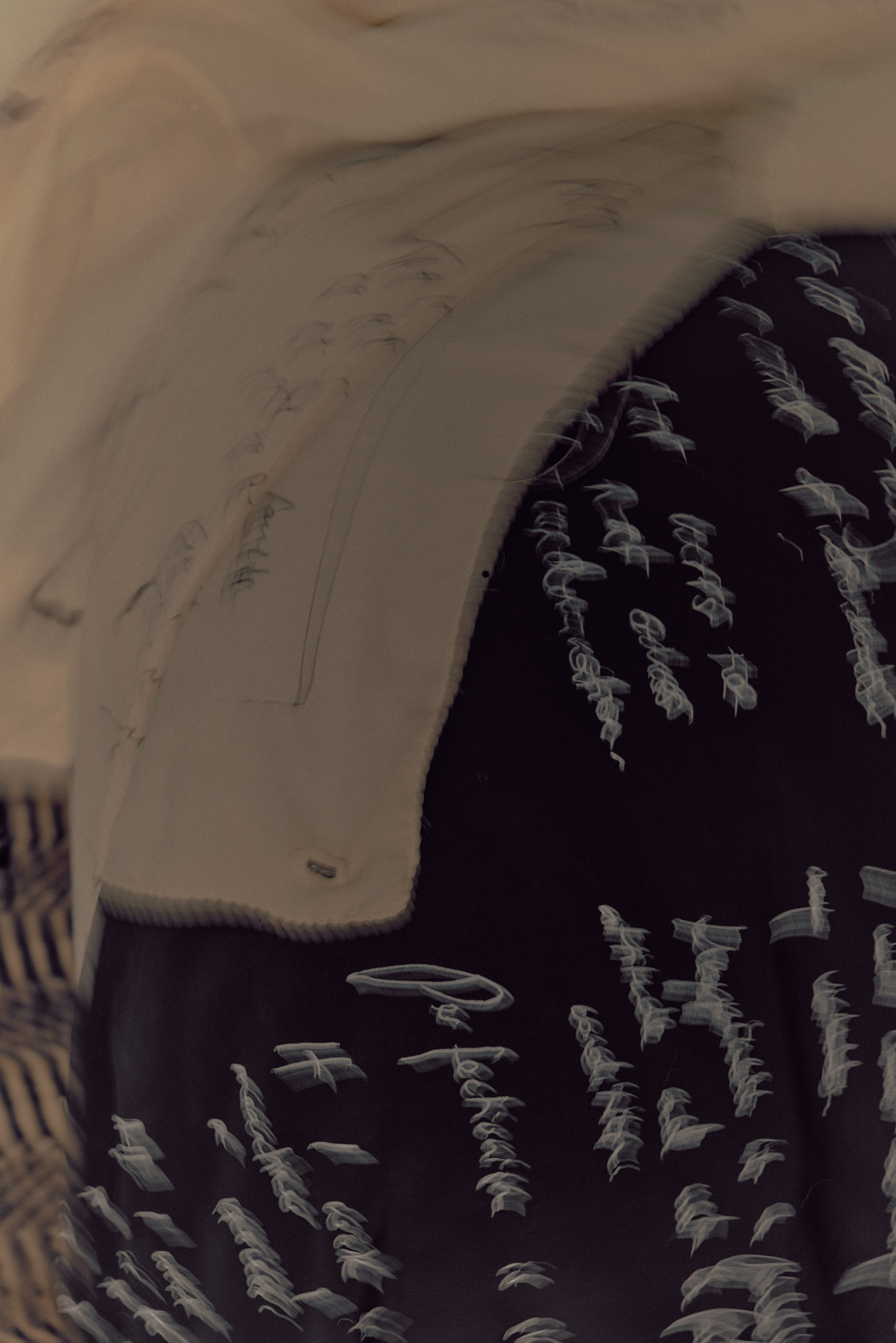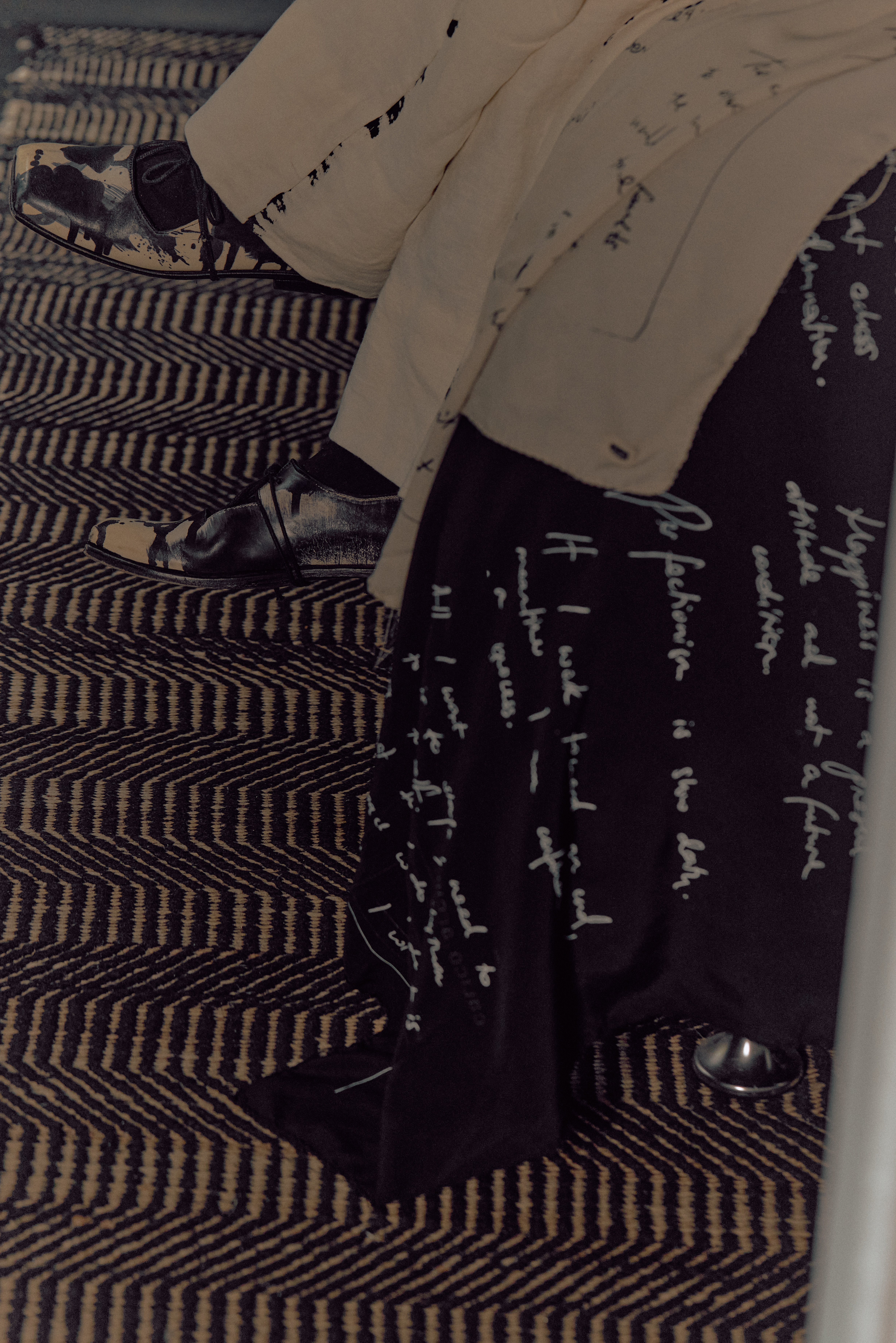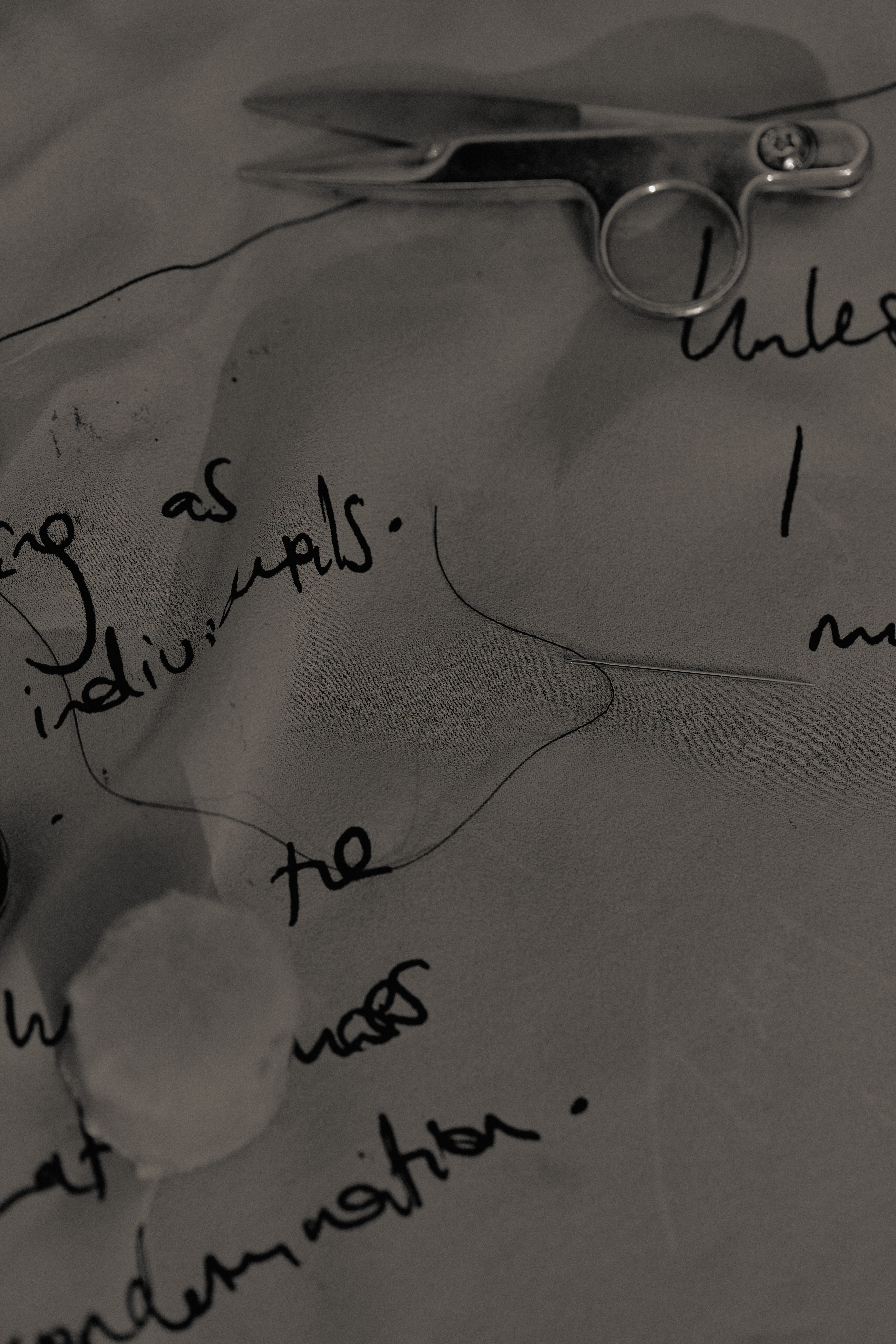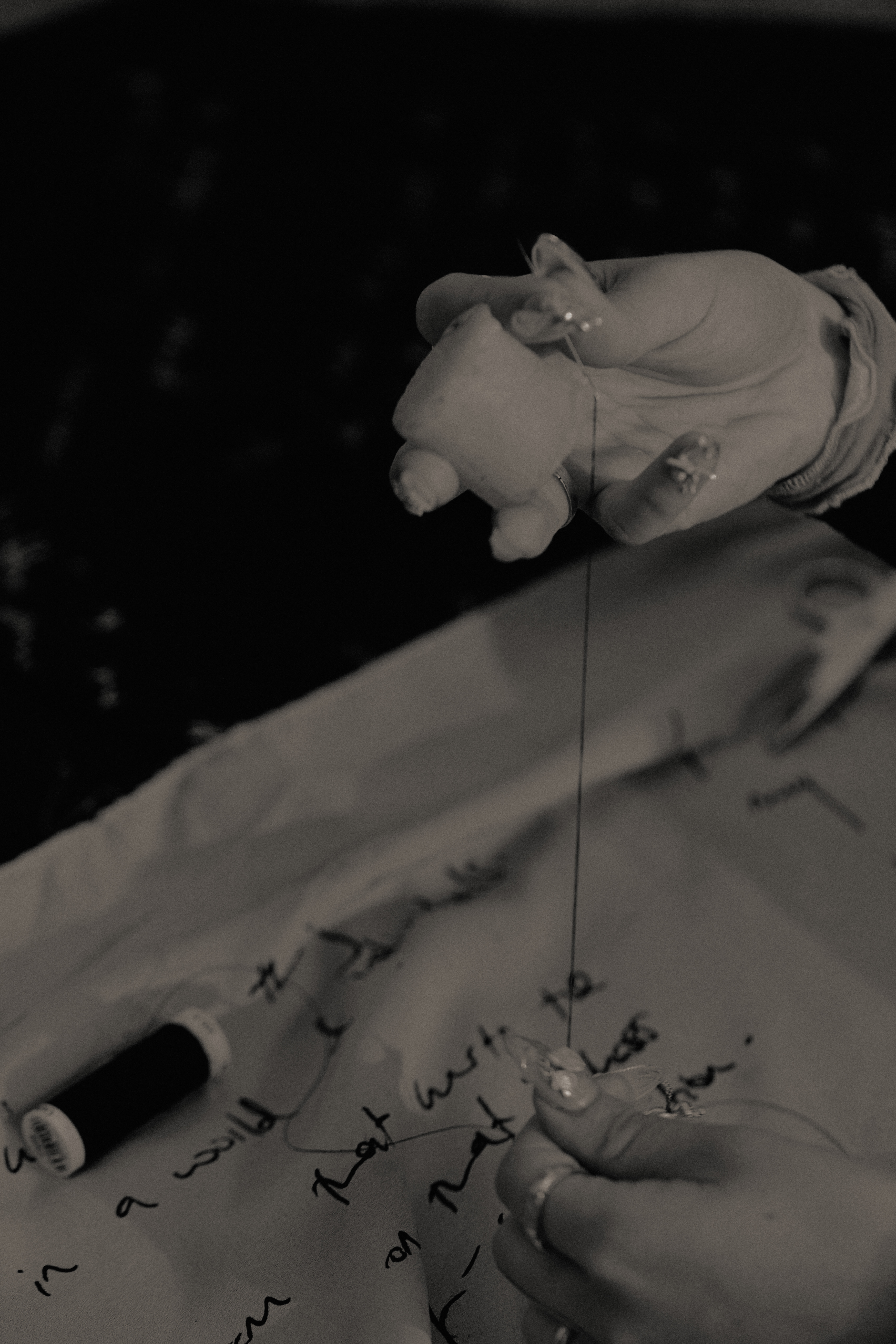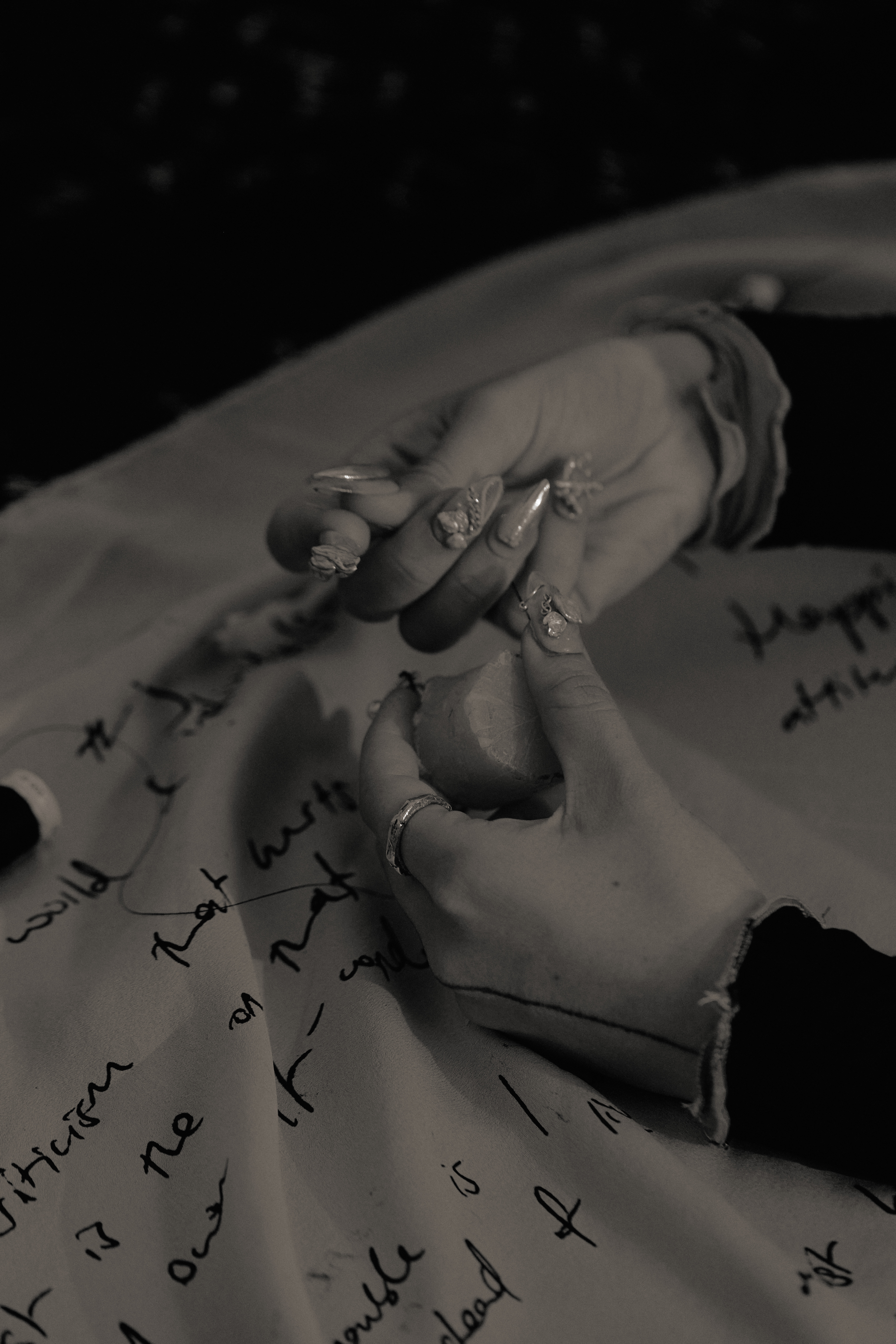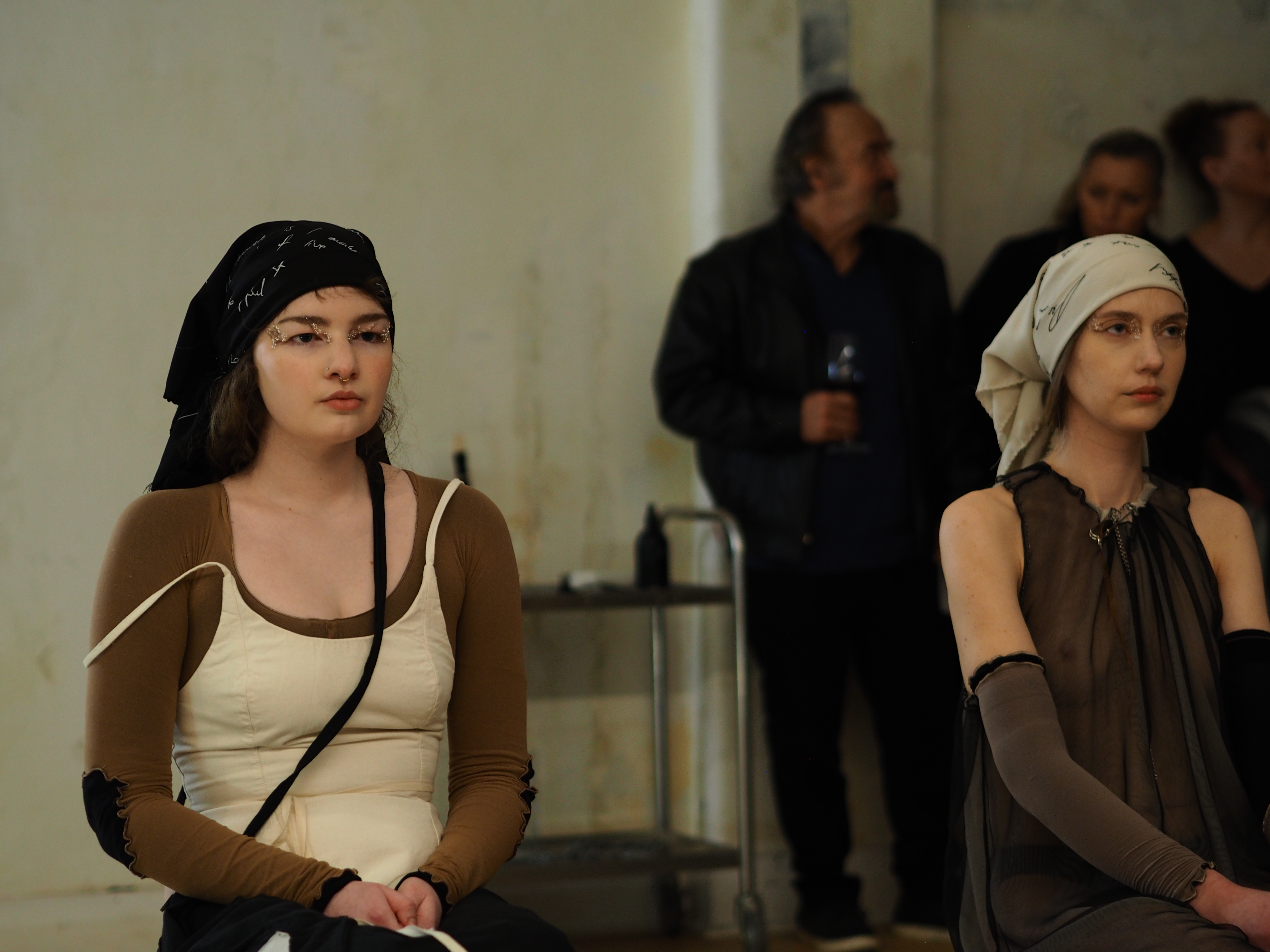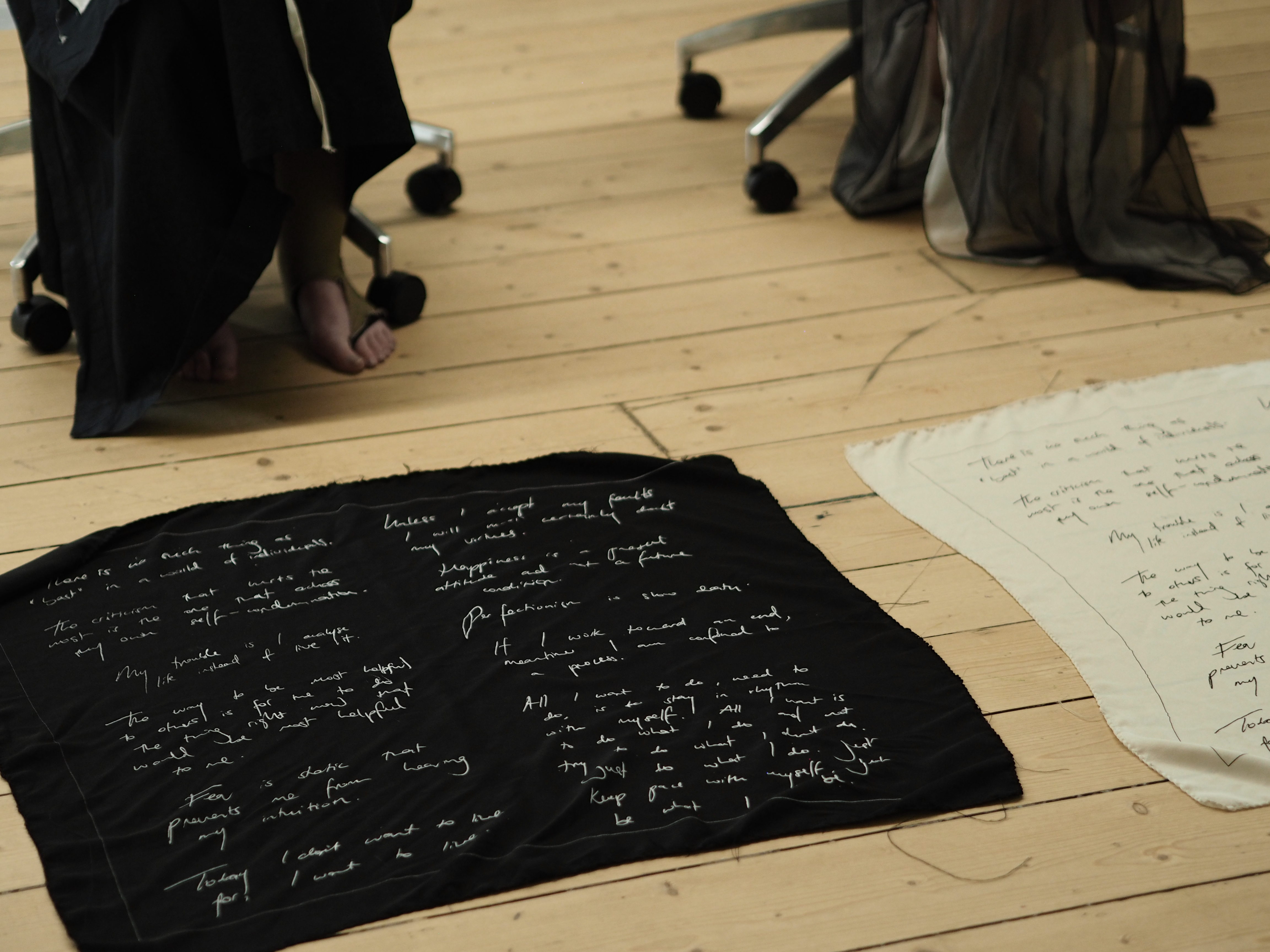 / 010
$250
[ pure silk, deadstock ].
screen printed onto delicate silk and finished with a hand rolled edge. this is a special piece, scripted with excerpts from my most treasured book 'notes to myself, my struggle to become a person' by hugh prather.
an heirloom from my nonna which i have red countless times over. i wanted to wear the words forever so i printed them on two head scarves, one beige and one black.
the head scarves were used in the
'performance of two'
with
andy.r
as both head coverings and as vessels to transport hair andy cut, into my sculptures for preservation.
[ gentle hand wash, drip dry. iron if needed ].