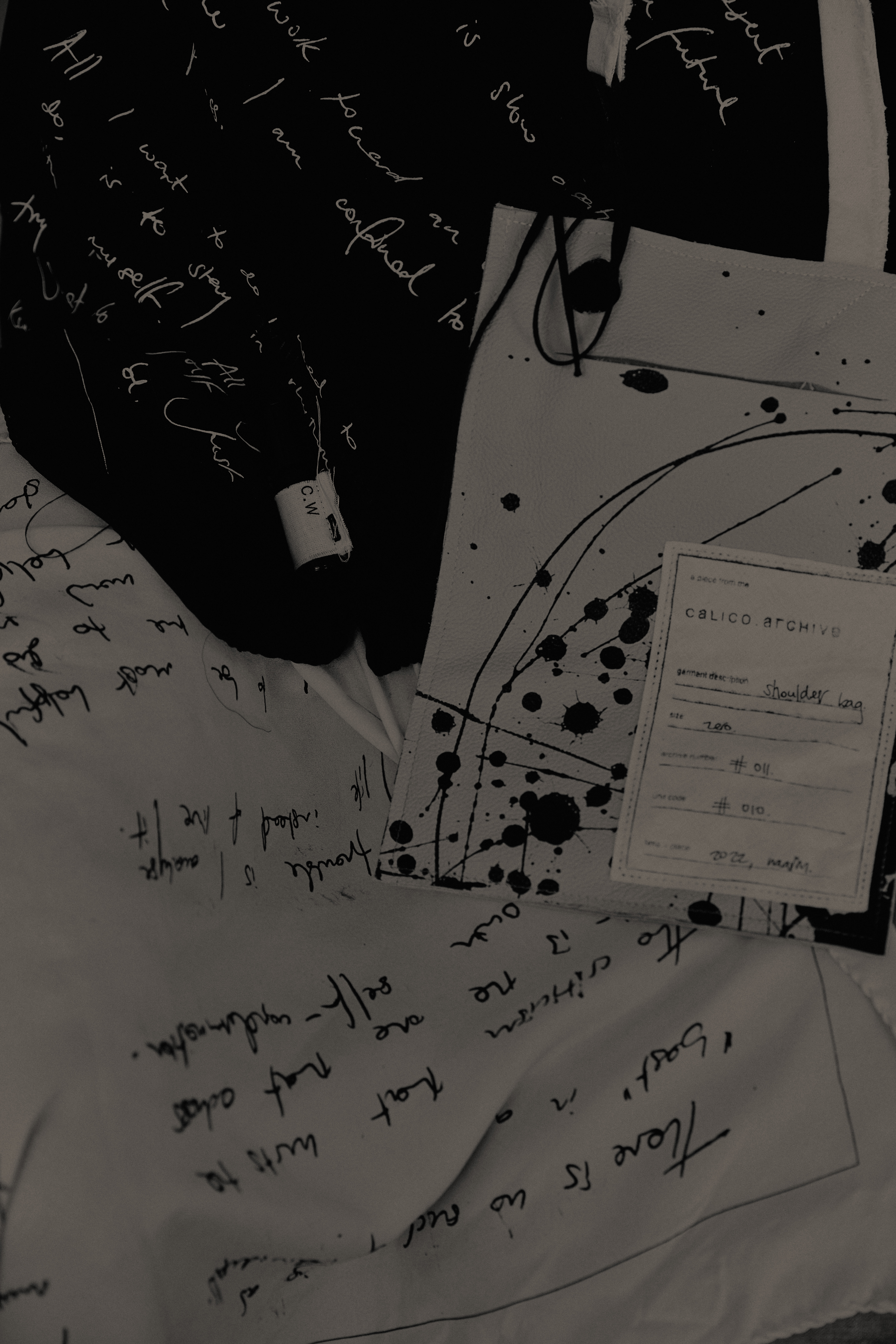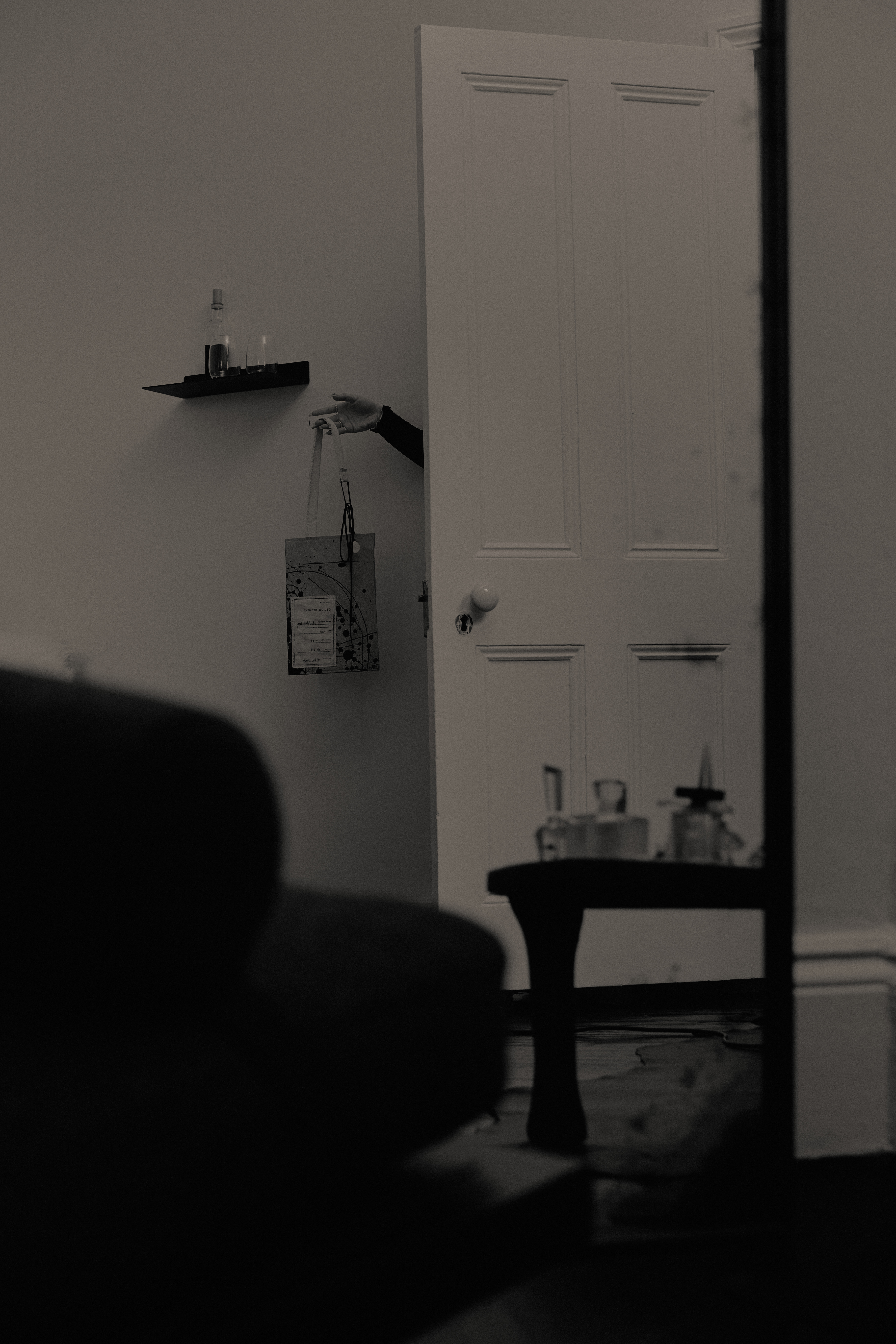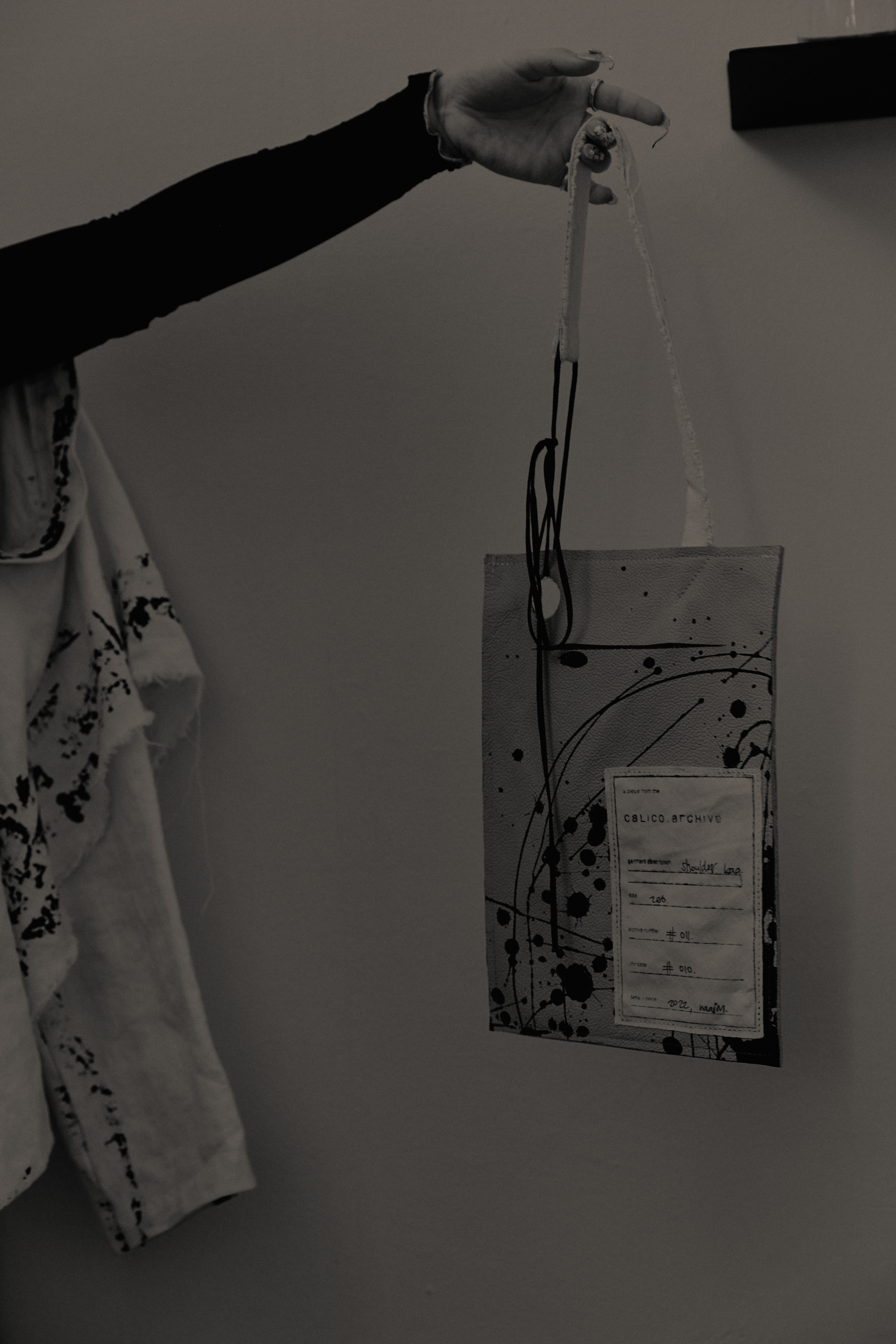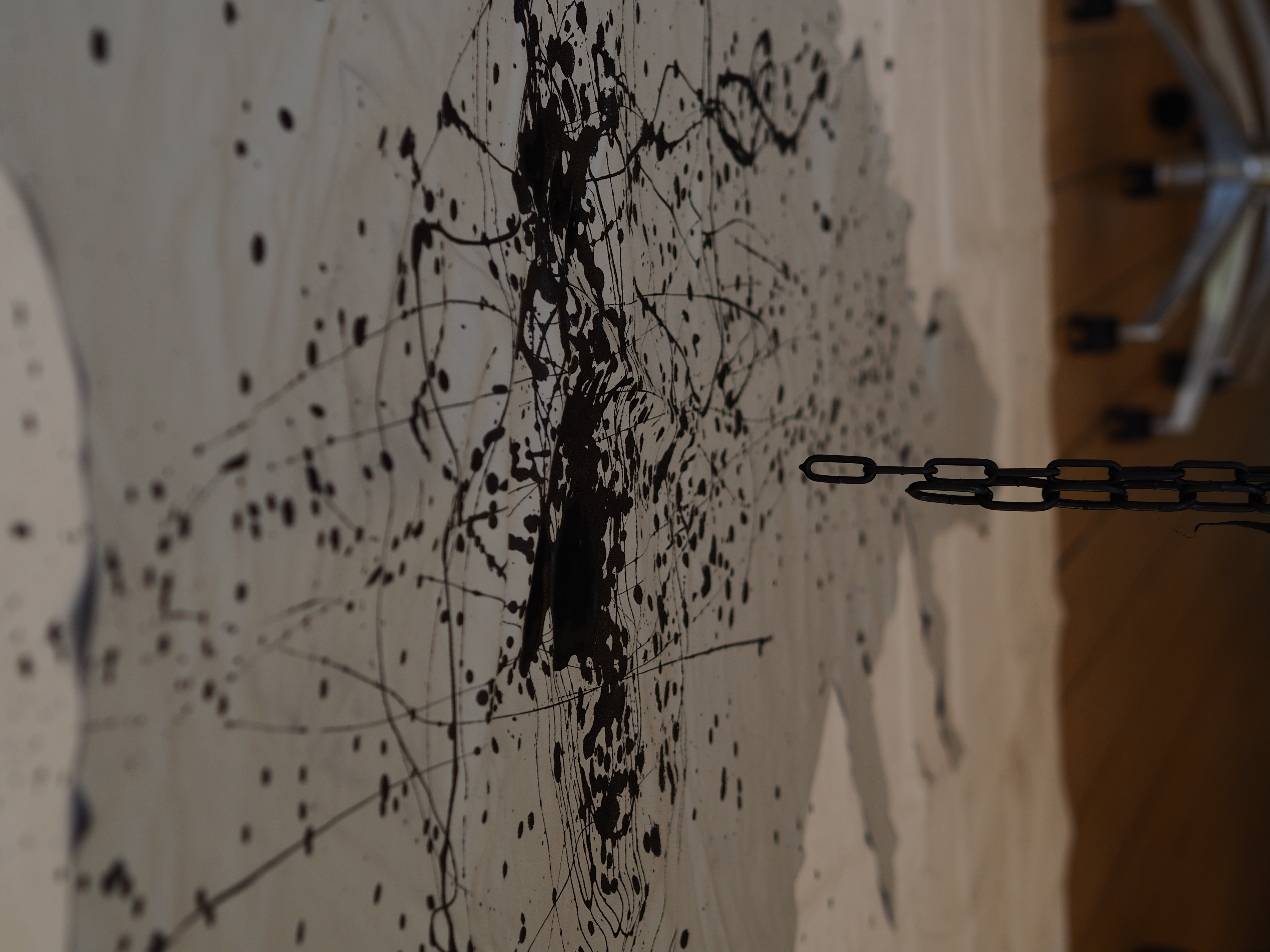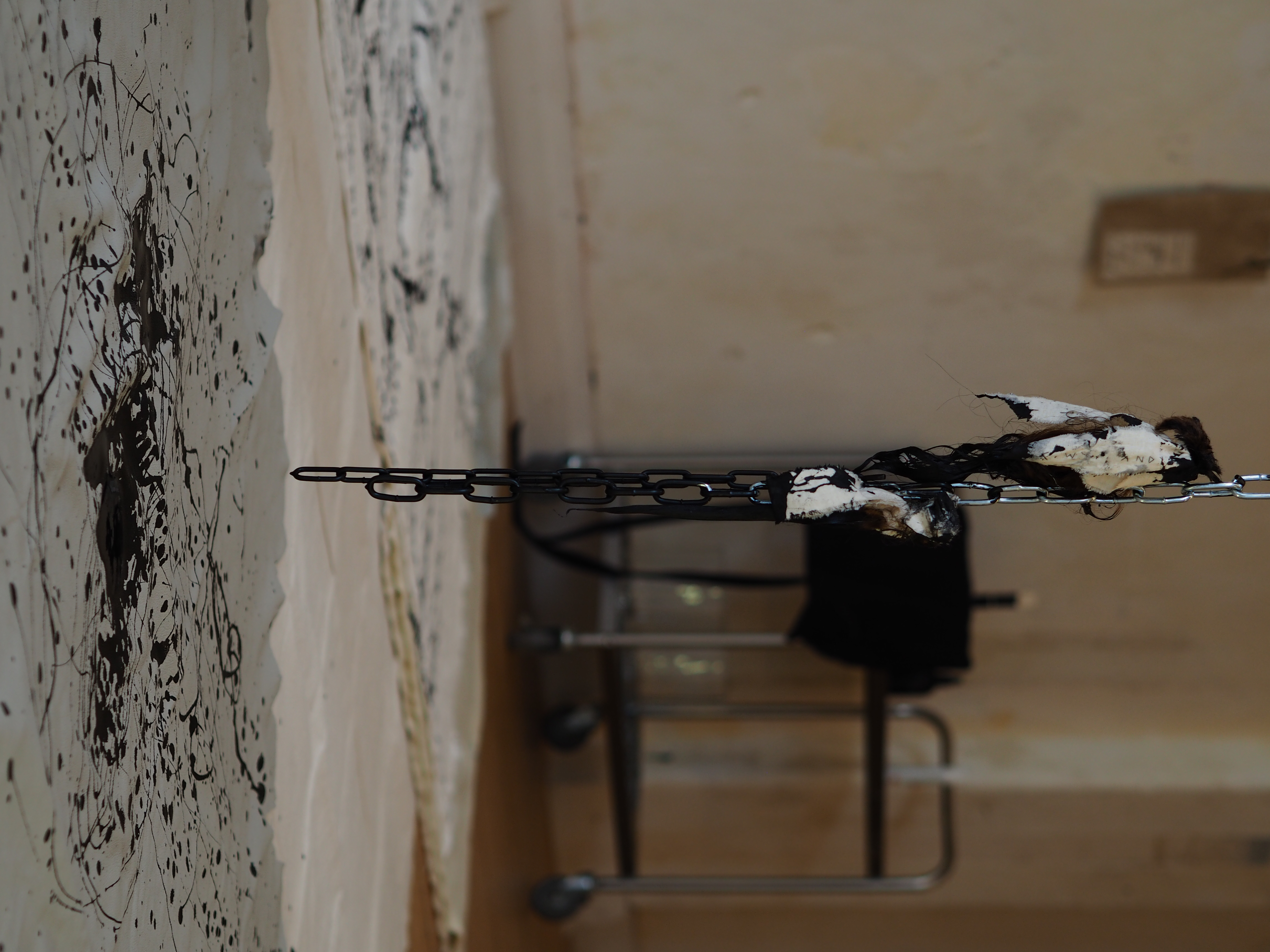 / 011
$200
[ upcycled leather cow hide, leather shoe pigment, cotton canvas, cotton thread, leather shoe lace ].
one of the tangible outcomes from my
'performance of two'
with
andy.r
at our showcase 'two' hosted by
at the above
. a limited run of ten shoulder bags constructed from a hide of upcycled cow leather i sourced from a local furniture upholsterer.
in the performance the leather was painted in spirit of gutai expression, by hanging a ponytail of cut hair that andy had cut off a girl's head. he continued to cut, as i used the hair as a means to transport pigment from vessel to leather. tying it to a chain pengulum before dunking it into the pigment and allowing it to swing.
[ wipe with a clean damp sponge if needed ].
for order requests, please get in touch with
at the above gallery
.